The Center for Spine Care (CSC), a premier facility with offices in Dallas Texas, offers a multitude of advanced medical options for treating spine-related problems. We know that our patients need to live a normal, pain-free life and we offer hope in helping them achieve this.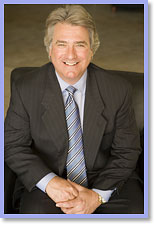 Under the guidance and expertise of our Medical Director John Peloza, M.D., an internationally-known spine surgeon, we offer many successful treatment options. Our site shines some light on some of these minimally invasive treatment options as well as including information on back pain education. We also feature many frequently asked questions from our patients.
Dr. Peloza is involved in many research projects nationally and internationally and his work is frequently published in many distinguished medical and science publications. Also, we are often in the news, as Dr. Peloza is frequently interviewed by local, regional and national news organizations.
We care about our patients and offer the most advanced medical expertise in the country.
Please call us. We can help.
Center For Spine Care
17980 Dallas Pkwy., Suite 300
Dallas, Texas 75287
(214) 378-7200